CLICK IMAGES TO VIEW WORK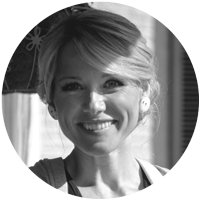 Carissa Lytle
Chief Creative Officer
A big picture thinker with a meticulous eye for detail, Carissa strikes the perfect balance between marketer and designer – always considering her client's goals while delivering consistently stunning work. With an extensive background in both print and web design, she is as comfortable designing a magazine as she is hand-coding CSS. Creating is her passion and purpose, and there is nothing that satisfies her more than a happy client. Carissa holds a Bachelor of Science in Marketing from DePaul University and a BFA in Visual Communication from the School of the Art Institute of Chicago.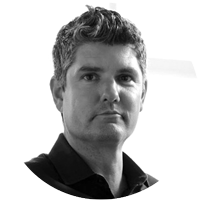 Patrick Lytle
Chief Operations Officer
From the spray booth to the board room, Patrick has done it all. He brings more than two decades of expertise in marketing and creative direction to the office every day. He's an expert at cutting through the clutter and reminding us that less is indeed more. He likes to keep things light and, in addition to the well-timed joke, can be counted on to listen carefully and ask the questions that put a project on the right path. Perhaps Steve Jobs' biggest fan, Patrick can often be heard reciting quips from the late head of Apple. He also holds very closely the advice his dad drilled into him at a young age: "Anything worth doing is worth doing well."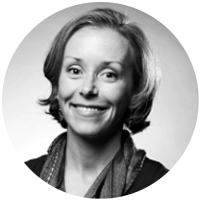 Jara Kern
Marketing Strategist
Jara loves nothing more than a great marketing nut to crack. She brings three really specific skill sets to every marketing challenge: analytic power, keen listening, and creative spark. You know those grid logic puzzles most people hate with the fire of a thousand suns? Jara loves those. And she's brilliant at them. Because of that, she delights clients with strategic marketing insights that drive business growth—marketing that incorporates fresh and creative ideas to get there. Jara holds an MBA from University of Wisconsin-Madison and a bachelor's in music performance (flute) from the Oberlin Conservatory of Music.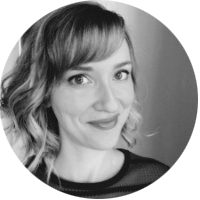 Erica Masini
Content Strategist
Erica lives for a good story. Part journalist, part creative writer, part web content obsessive, she brings her word nerd trifecta to every project. She asks lots of questions, and loves figuring out why people do what they do. Which is great, because that's why audiences connect with her content. Armed with journalism chops from Boston University, she's told stories for universities, health care organizations, and small businesses—and she's covered everything from combat to college to cancer. No matter the topic, her craft stems from one belief: honest stories can do some pretty powerful things.
We'd love to work with you!
Contact us today.