Content First
The most common mistake is packing your brochure with content. Too much text will overwhelm (and bore) your audience. Hiring a professional copywriter and design team to create this important piece is key to producing a brochure that will produce results.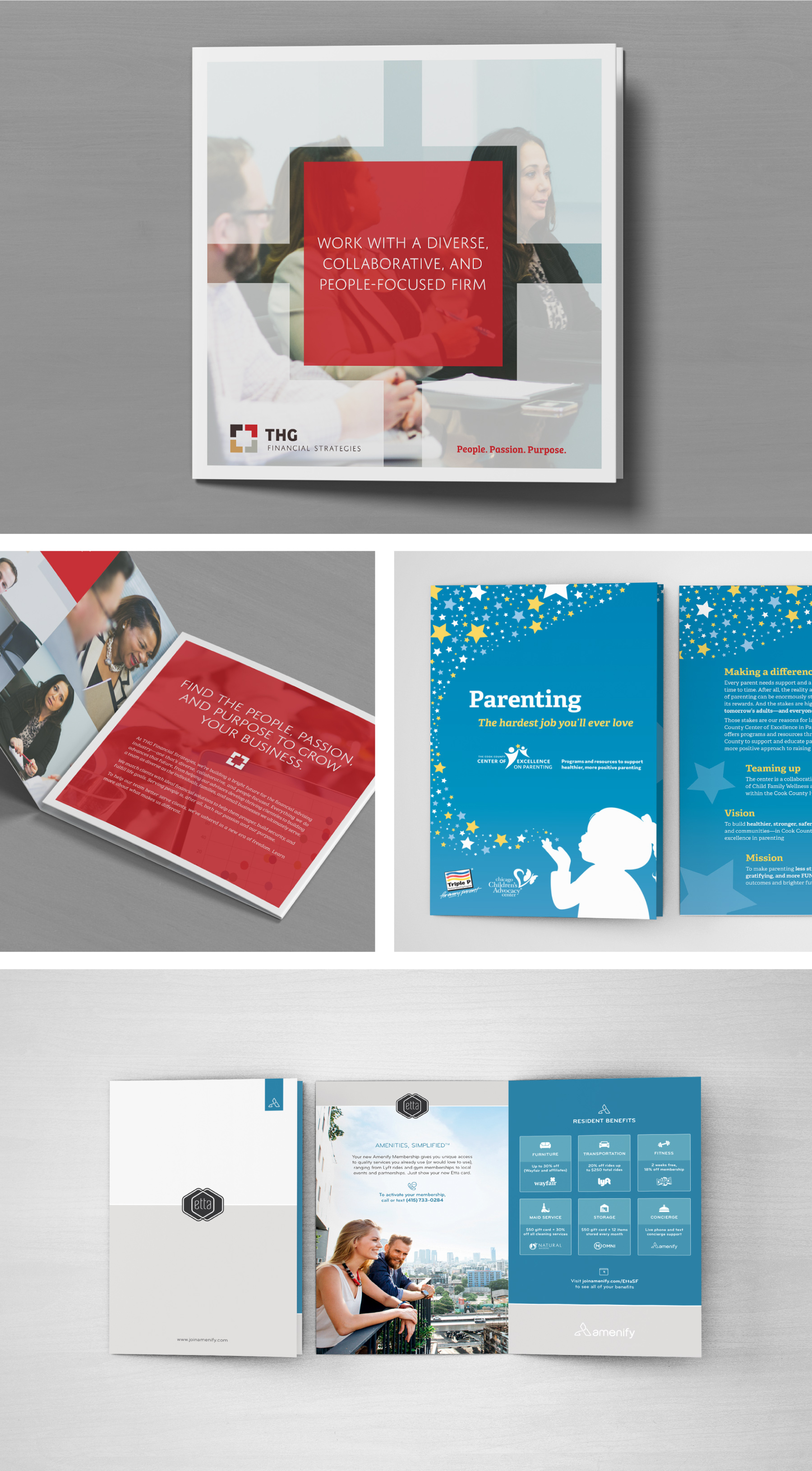 Know Your Purpose
Going into a brochure design project without knowing your audience, your budget and your marketing goals is like cooking without a recipe. Determine who you're targeting and what you want them to do after looking at your brochure. Every element of your brochure's copy, imagery and design should support that goal.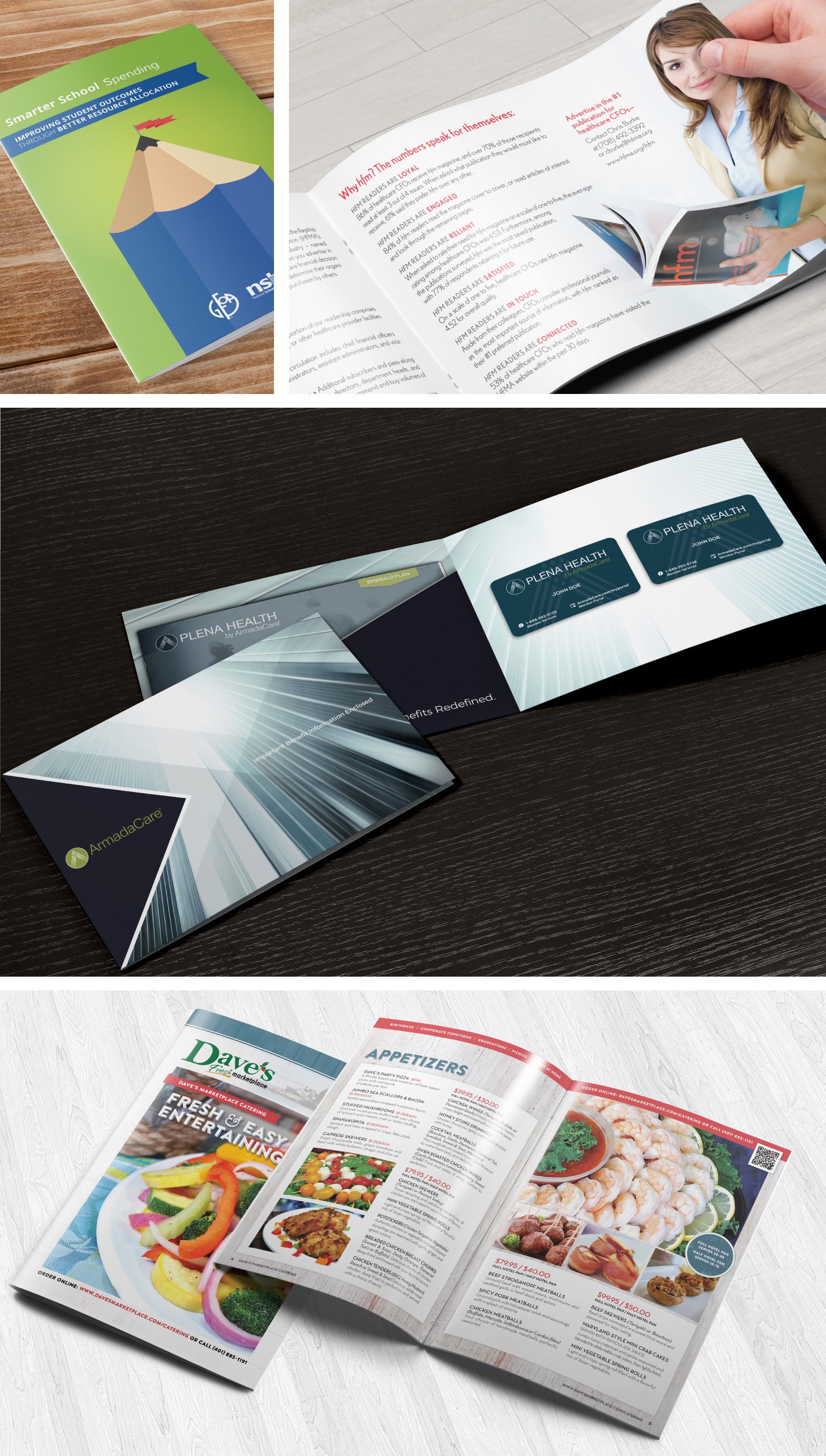 Quality Counts
If you want to make a good impression, don't skimp on printing. Poor quality printing or cheap paper stock isn't going to impress your audience or give them confidence in your organization. If you're trying to sell something (whether it's a membership, a service or a product), make sure you have the budget to produce materials that represent the value of what you're selling.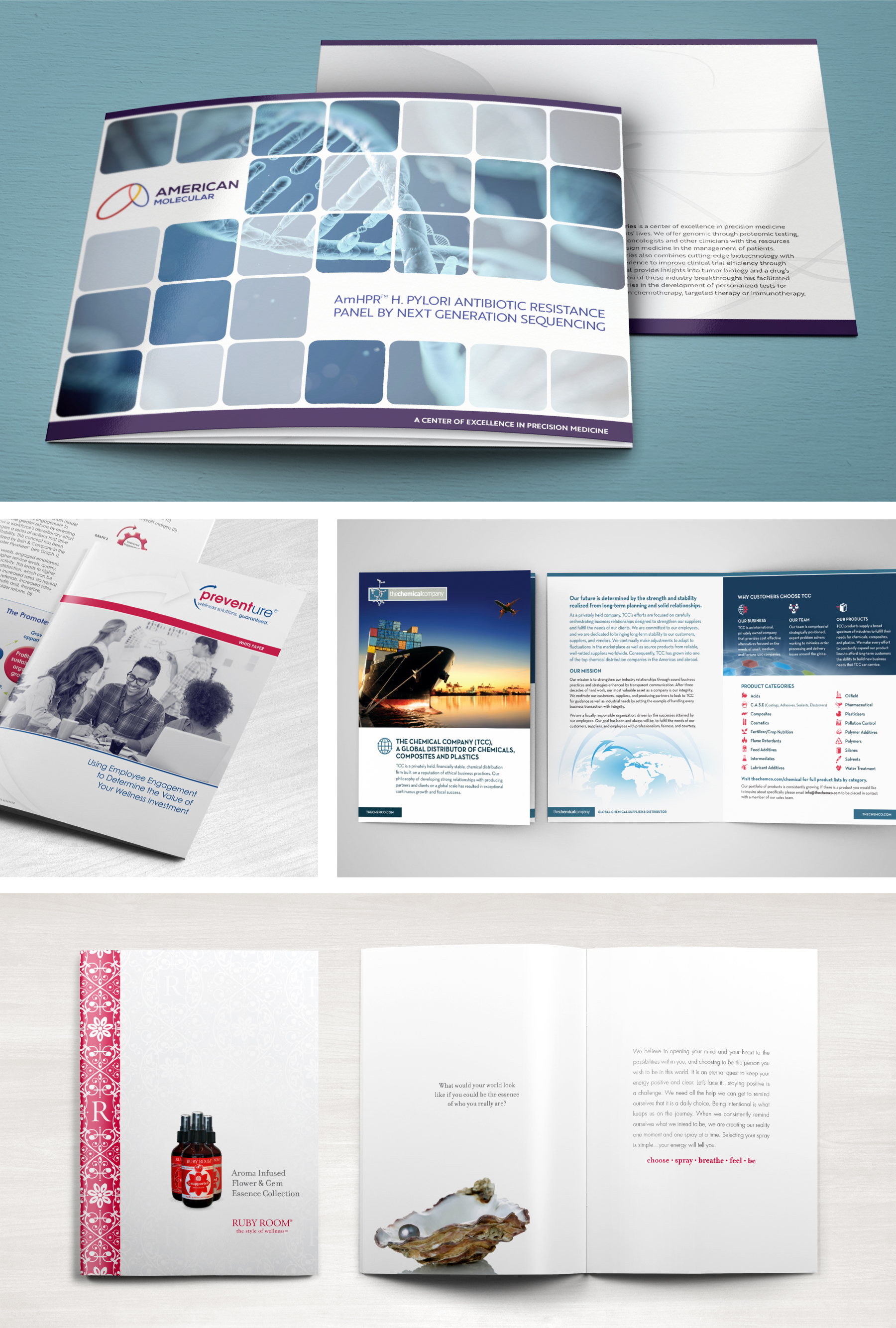 Need help with brochure design?
Let's talk!